Dave believes servant leadership is the best way to guide and provide value to all individuals involved in the transformation process. He is guided by the mandate that we are called by our Lord and Savior to serve each other and to live by faith and works. With a focus on leading and paying it forward, Dave actively participates and volunteers in the community.
5 Saturdays - Opening a Door to IT
Dr. Cornelius spends 5 Saturdays teaching high school teens in Los Angeles 1) Creative and critical thinking, 2) Communication skills, 3) Scrum agile practices, 4) software development concepts with Alice, and 5) root cause analysis using "5 Whys"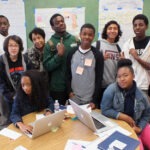 HolmanCDC: Lead Facilitator STEM Technology Workshop
Dave Cornelius serves as the lead Science Technology Engineering & Math (STEM) facilitator at HolmanCDC Urban Youth Technology Mentoring Program.  Mentoring high school students between the ages of 14-18 at the Los Angeles facility in Scrum (an agile method) and software development programming concepts.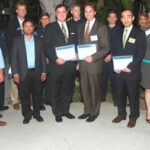 PMI-OC: Board Member (Vice President of Communications, Marketing, and Outreach)
Dave served three years as a volunteer with the Project Management Institute of Orange County (PMI-OC), supporting the project management organization to connect with business leaders, non-profits, and education institutions.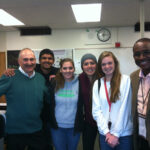 Costa Mesa High School: Mentor Public Speaking
Dave worked with theCosta Mesa High School's virtual enterprise program and instructor Mike Milchiker as part of a unique education and community outreach opportunity from PMI-OC called "Lend a Helping PM Hand: Building Community with Project Management."  After two days of competition, the management team from Glean Food Trucks won first place in the venture capital investment competition at the "Building Business Bridges," the 9th Annual Bay Area International Virtual Enterprise Trade Show in Oakland March 17–18, 2013.
Toastmasters – Founders District: (Club President & Area Governor)
Dave is an active member of the OC & Irvine Project Masters Toastmasters Club, part of Toastmasters International.