The Generative Leadership to Thrive (GLTT) cohort course is designed for leaders at all levels who want to develop the skills they need to thrive in today's complex and ever-changing world.
In this course, you will learn the principles of generative leadership, a style of leadership that focuses on creating and growing people to have a new or changed experience. You will also learn to apply these principles to your work and personal life.
By the end of the course, you will be able to:
Define generative leadership and explain its principles.
Apply the principles of generative leadership to your work and personal lives.
Lead more effectively and build stronger teams.
Create a more positive and productive work environment.
Make a positive impact on the world.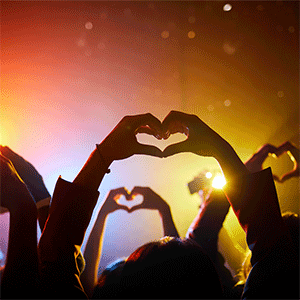 What People Are Saying
I've known Dr. Cornelius at little over a year and have received coaching from him on professional and Agile practices.  Dr. Cornelius is a great mentor and teacher; he listens actively and embodies a coaching mindset.  Dr. Cornelius is also good at helping facilitate growth for individuals as well as a group.  I along with one of my peers Chris Shipman were nominated to be Product Owners for a new workstream.  He was able to help guide and mentor us to effectively lead the team and really helped both Chris and I grow in this new role.  He is an expert in his field, and I felt he did a great job of building trust and confidence with both Chris and I, as well as the team. -- Heyder, VP Global Infrastructure Services, ITS
Dr. Dave has played an instrumental role in preparing our teams for PI planning by helping us prepare epics and features for PI planning.  He conducted value stream mapping activities with our business team that resulted in the definition of the product Manager roles based on the organization design.  Dr. Dave's training style is very interactive and open.  He led Scrum, SAFE for teams, and product Owner session both face-to-face and in a virtual setting.   As COVID changed the landscape, he was quickly able to adapt breakout sessions and team collaborations activities to accommodate a virtual environment.  His servant leadership approach has helped to change how our team delivers value to our customers and internal stakeholders.  -- Terrance, Director Services Solutions & Program Management
The goal of the game: The Ubuntu Living game aims to help players improve their compassion, communication, and collaboration skills by having them tell stories about their own experiences with these qualities. Players can learn to be more empathetic, understanding, and supportive of others by playing the game. They can also learn to communicate effectively and work together towards common goals. For example, players could tell stories about times when they have overcome challenges through teamwork and collaboration. This could help them develop a belief in their ability to overcome adversity and achieve their goals. The Ubuntu Living game concepts also increase resilience to deliver value personally and for communities and organizations.
The game's focus on communal interdependence, empathy, and respect is well-aligned with the Ubuntu philosophy. Ubuntu is a Bantu word that means "I am because you are." It is a philosophy that emphasizes the interconnectedness of all people and the importance of treating others with compassion and respect.
The Ubuntu Living game is a valuable tool for anyone who wants to improve their personal and professional skills. It is a fun and engaging way to learn about compassion, communication, and collaboration and to apply these skills in real-world situations.
Storytelling is one of the most powerful forms of communications.  Dr. Dave's style is interactive and believes learning requires participation.
Dr. Dave Cornelius is an organization and executive coach known for driving organizational transformation for enterprise clients.
Known for his hands-on and experiential coaching style, Dr. Dave takes pride in delivering immersive learning experiences through lean start-up, design thinking, and agile leadership.
Build Your Skills to Thrive in a Digital and Agile Market
In a world frequent changes, agile skills are needed to survive in a digital world.
My books are focused on leadership, spirituality, and innovation.
We follow the inspiring journey of Ashanti MWendo as she takes on her new role as Chief Product Officer at Avante Garde Virtual Reality.
Deliver Value is that rare kind of book that not only clearly explains a series of abstract concepts but is also a pleasure to read. Dr. Cornelius uses fictional stories as modern-day fables to help explain what it looks like to deliver value in the real world.
Listen to Deliver Value Book Blurb
In Belonging and Healing: Creating Awesomeness for Yourself and Others, Dr. Dave Cornelius draws upon the powerful philosophy of Ubuntu to deliver a simple roadmap to building positive teams and relationships, improving engagement and performance.
Listen to Belonging and Healing Book Blurb
Watch the short video about the book